Based on: Luke2:15-20; Matthew 2:1-12;
The shepherds left their flocks to see the child who was born this very night. The signs the angels gave them were all true, and they told everyone they could, before returning to their flocks. But the shepherds weren't the only ones given a sign. At some point, wise men from a distance, noticed a star.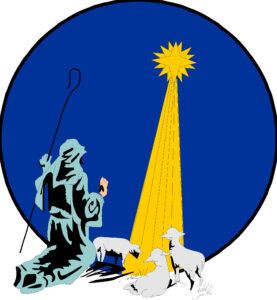 By the time the wise men got on the scene, they found the young family in a house, not an inn, or a stable, or a manger. the shepherds were long gone, and not mentioned. All indications that Jesus was older, but probably less than 2 years old. There were 3 gifts, but the number of wise men is unknown.

The point, this message of Messiah was too important to give to the elite and those in current power. God shared these quiet beginnings with the foreigner, and some of the most lowly of his people.
Credits:
Music in the show is selected tracks from Handel's Messiah. As recorded from the radio, a live performance by the Minnesota Chorale and Orchestra