Jesus said, "If ye love me, keep my commandments" (John 14:15). But just what are these commands?
Today, Nathan Caldwell joins Keith Heltsley in the first part, of a 2 part discussion on top commands that Jesus told his followers to do. We compare our lists, based on a blog article located at: What are the commands of Christ?
Read our full show notes here.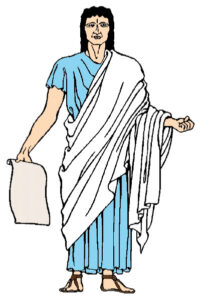 Credits
This material, and the full list of 49 commands, is adapted from the Commands of Christ Pocket Guide.
consider supporting the podcast through our Patreon page.
feel free to drop us an email, use the comments on the show note page, or call our voicemail at (401)753-4844.
Are you on social media? Follow us and what we're doing there.
Twitter: @HPNCast
Facebook Page: @LifeTruthPage
Facebook Group: HPNCast Community
<!–
Thanks to the recorded comments from J Vernon McGee. His ministry and daily bible study lives on through Through the Bible Ministries (ttb.org)
–>
Scriptures in the show notes and episode are quoted from the King James Version, except when read by Keith, then it's the ESV.
Scripture quotations are from The ESV® Bible (The Holy Bible, English Standard Version®), copyright © 2001 by Crossway, a publishing ministry of Good News Publishers. Used by permission. All rights reserved."