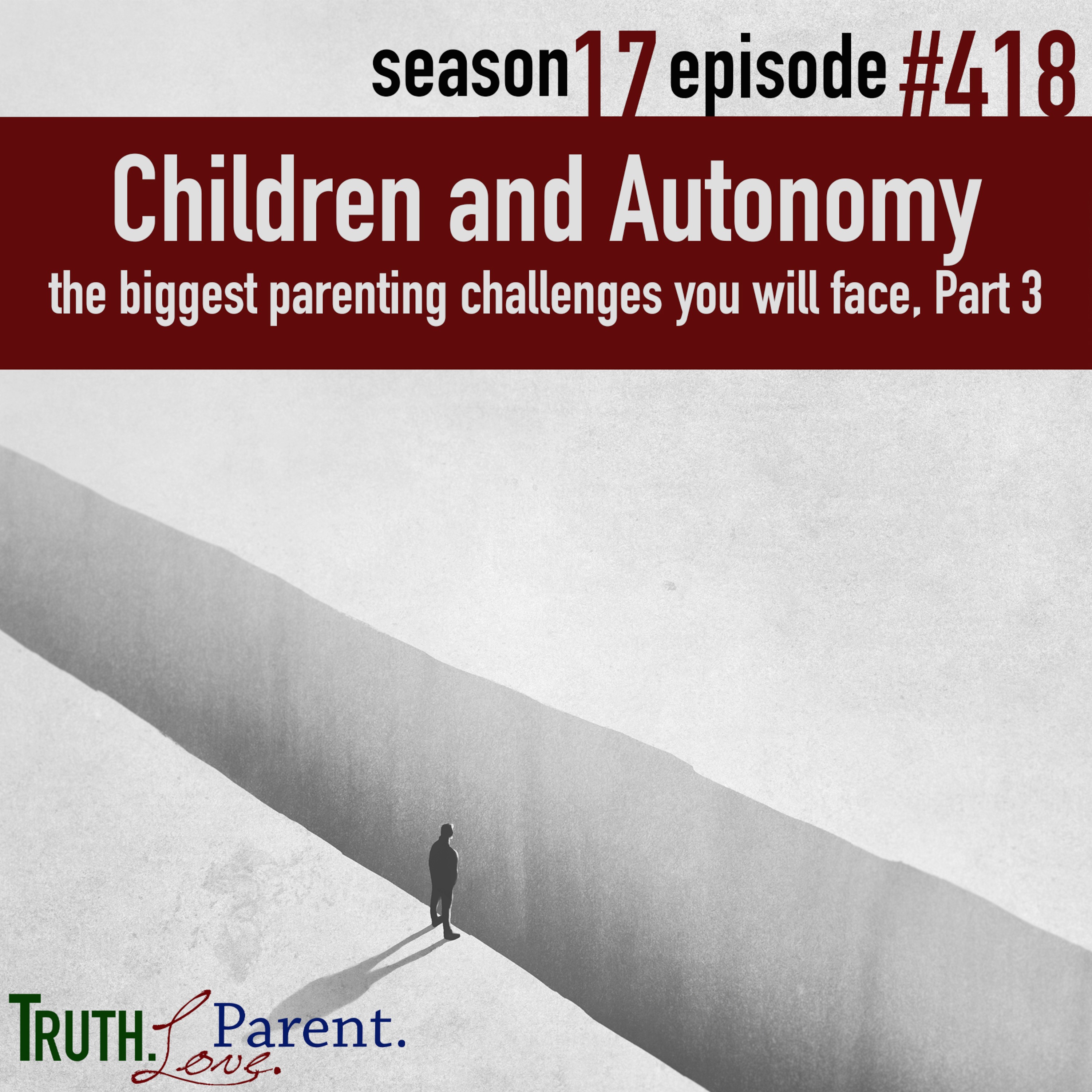 Every child craves autonomy. At one point or another, all of your kids will believe they don't need anyone else to be happy. Is it true? Why do they believe that? What are you to do? Join AMBrewster as he shows Christian parents the natural consequence of self-reliant security, and learn what the Bible has to say about our autonomy.
Support TLP by becoming a TLP Friend!
Discover the following episodes by clicking the titles or navigating to the episode in your app:
"Spiritual Warfare in Your Home" series
"TLP 68: Dependence Day: A New Way to View Your Family"
"TLP 172: We Want to Free Your Family"
Click here for our free Parenting Course!
Click here for Today's Episode Notes and Transcript.
Like us on Facebook.
Follow us on Instagram.
Follow us on Twitter.
Follow AMBrewster on Parler.
Follow AMBrewster on Twitter.
Pin us on Pinterest.
Subscribe to us on YouTube.
Need some help? Write to us at [email protected].