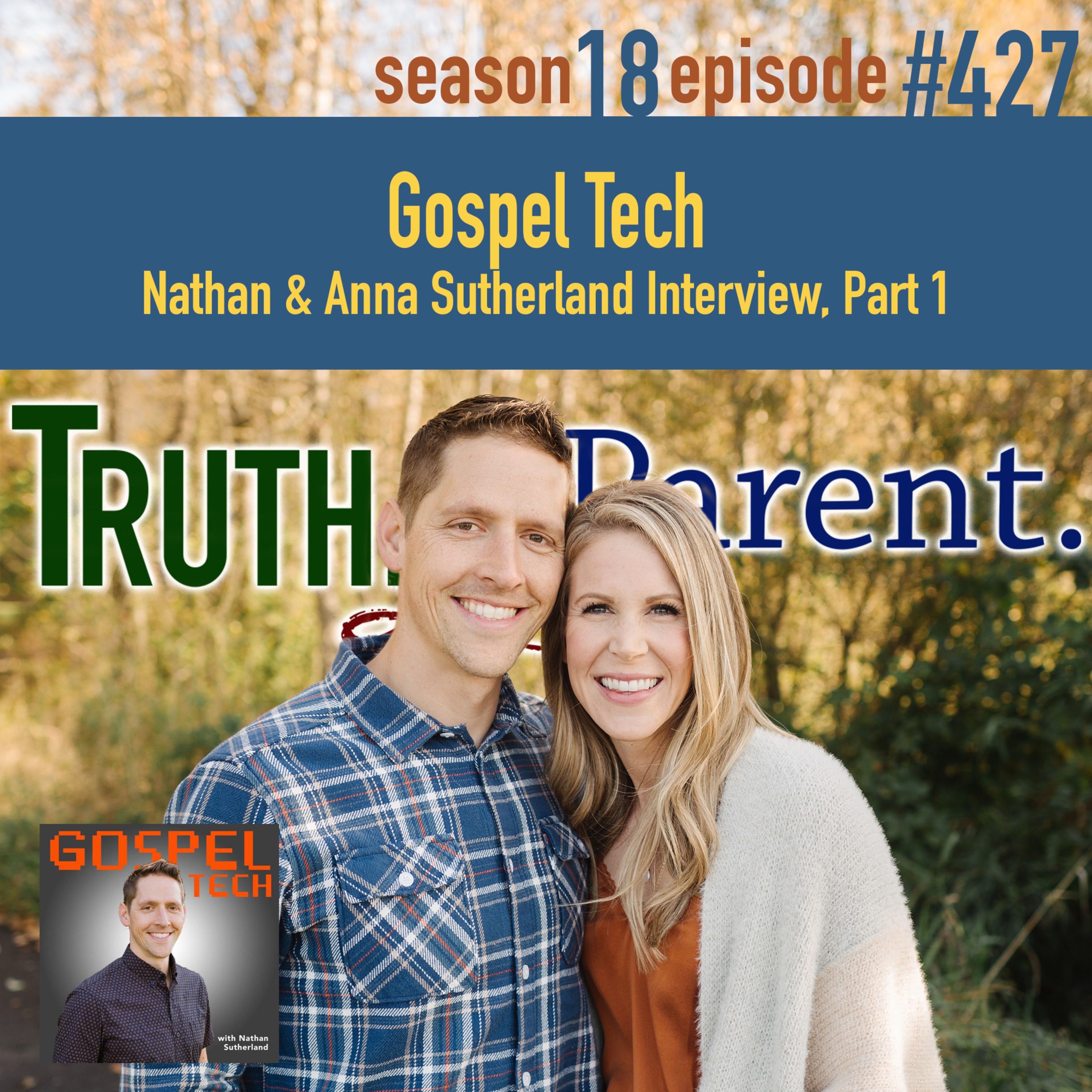 Nathan and Anna Sutherland from the Gospel Tech podcast join AMBrewster to talk about their podcast, how the Gospel affects our tech usage, and the different kinds of tech we and our kids will encounter as we try to glorify the Lord with our technology.
Discover more from TLP about Technology and Media.
Support TLP by becoming a TLP Friend!
Click here for Today's Episode Notes and Transcript.
Click here for our free Parenting Course!
Like us on Facebook.
Follow us on Instagram.
Follow us on Twitter.
Follow AMBrewster on Parler.
Follow AMBrewster on Twitter.
Pin us on Pinterest.
Subscribe to us on YouTube.
Need some help? Write to us at Counselor@TruthLoveParent.com.