TLP 211: Teach Your Children to Think | Carolyn Brewster interview, Part 2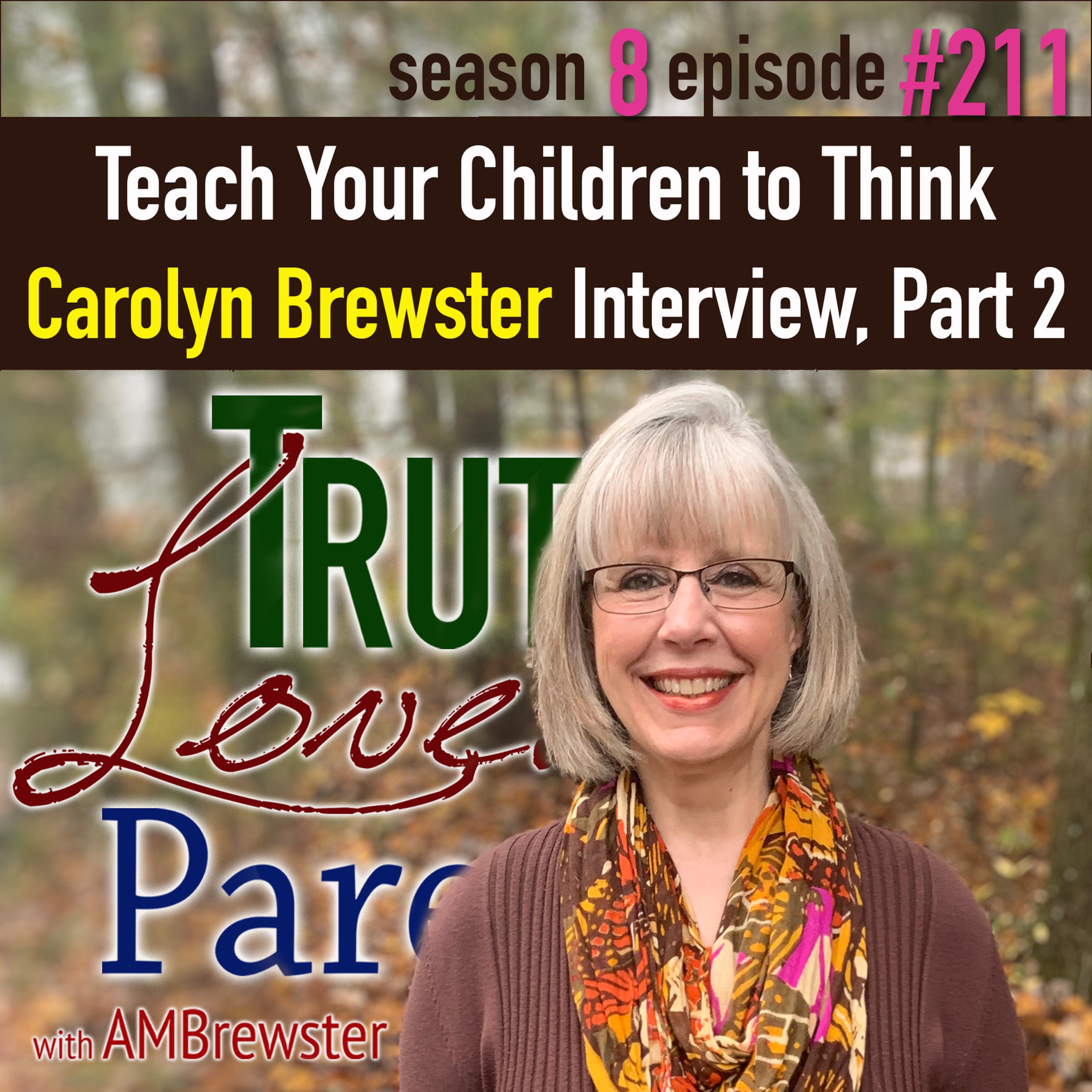 Does the ability to think well come naturally? No, it doesn't. We must be taught to glorify God in our thinking in the same way we must be taught to glorify Him in everything else. Join AMBrewster and his mother, Carolyn Brewster as they discussed how this godly lady taught her son to use his noggin and how Christian parents can teach their children to consider the world correctly.
Check out 5 Ways to Support TLP.
Click here for our free Parenting Course!
Like us on Facebook.
Follow us on Twitter.
Follow AMBrewster on Twitter.
Follow us on Pinterest.
Subscribe on YouTube.
Need some help? Write to us at Counselor@TruthLoveParent.com.