TLP 217: Terrorist Parents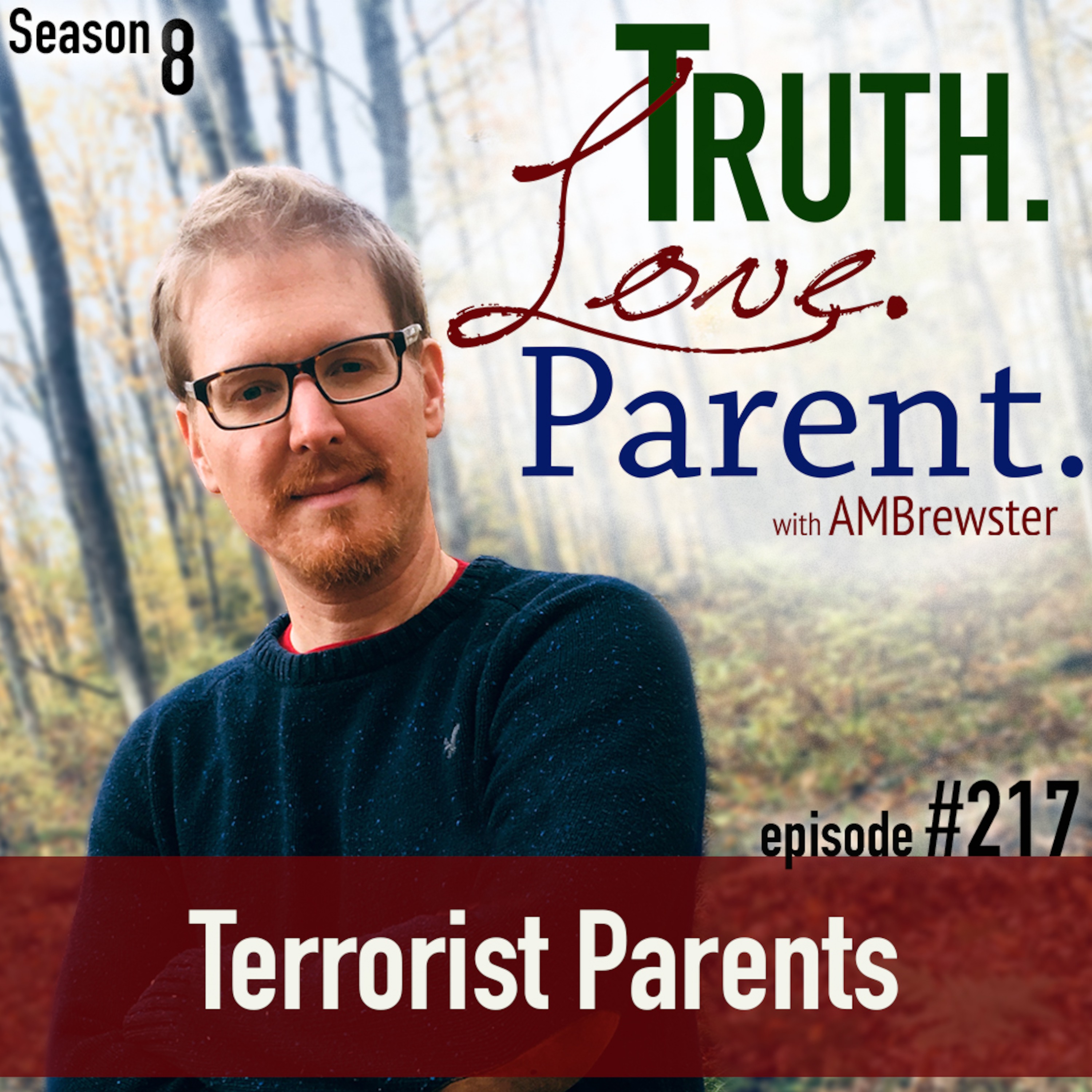 In the same way our children are natural terrorists, sometimes it's far easier for us to give into that temptation. Today AMBrewster discusses when Christian parents become terrorists, talks about the fruit and root of the issue, and asks some questions to help us identify if we're being terrorists.
Check out 5 Ways to Support TLP.
Listen to the following episodes on Apple Podcasts by clicking the titles.
"The 5th Way to Parent" (episode 26)
"A TLP Snippet 1: When Do I Get to Flip Tables?"
"When to Raise Your Voice: is yelling ever appropriate?" (episode 48)
"Is It Okay to Get Mad?" (episode 153)
"Parenting a Zombie, Part 1 | what does the Bible say about zombies?" (episode 200)
"The Merest Christianity" (episode 95)
"Fearless Parenting" (episode 40)
Click here for our free Parenting Course!
Click here for Today's Episode Notes and Transcript.
Like us on Facebook.
Follow us on Twitter.
Follow AMBrewster on Twitter.
Follow us on Pinterest.
Subscribe on YouTube.
Need some help? Write to us at [email protected].