TLP 255: Have Forgettable Conversations with Your Kids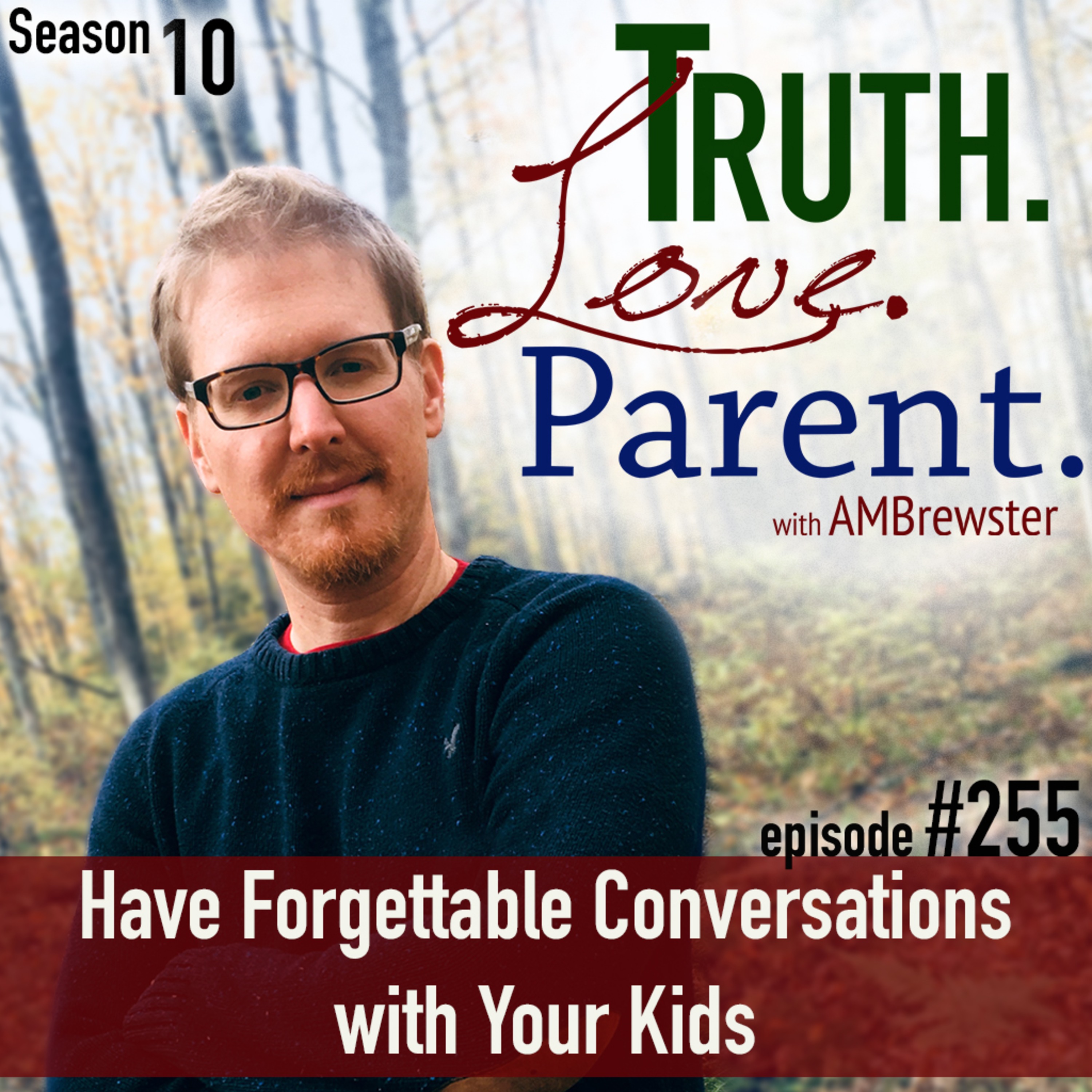 Your kids don't pay attention and forget most of what you say, but does that mean what you have to say is pointless? Join AMBrewster today as he helps Christian parents appreciate the value of Forgettable Conversations.
Check out 5 Ways to Support TLP.
Listen to the following episodes on Apple Podcasts by clicking the titles.
"Repetitive Parenting | how to enjoy repeating yourself" (episode 150)
"The Sufficiency of Scripture in Parenting" (episode 174)
"A Parent's 5 Jobs" series (episode 184)
"Parenting Like The Holy Spirit" (episode 123)
"Your Parenting is Not in Vain" (episode 224)
Click here for our free Parenting Course!
Click here for Today's Episode Notes and Transcript.
Like us on Facebook.
Follow us on Twitter.
Follow AMBrewster on Twitter.
Follow us on Pinterest.
Subscribe on YouTube.
Need some help? Write to us at [email protected].