TLP 266: Socialize Versus Civilize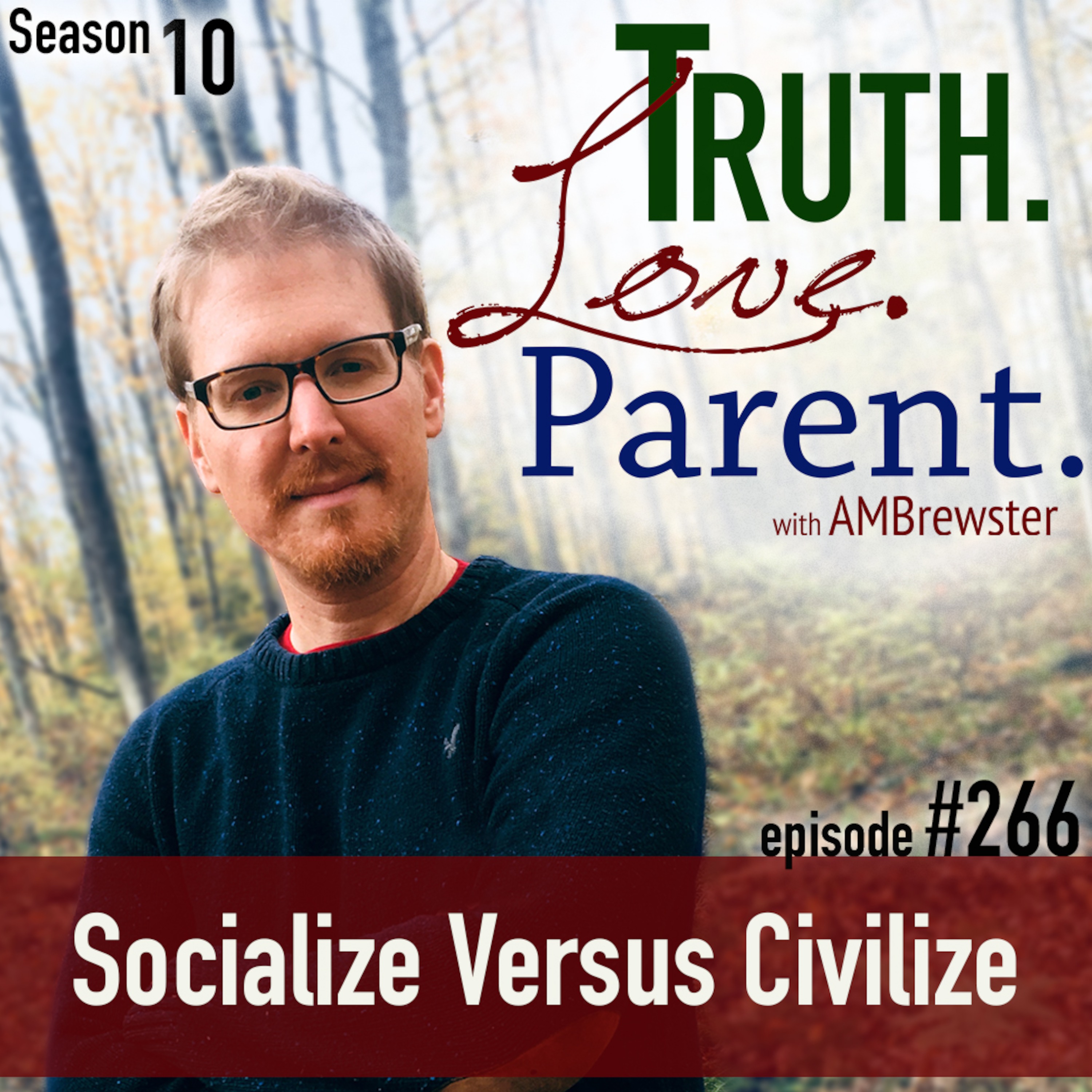 Which is better, socializing of civilizing? What do they even mean? Join AMBrewster as he helps Christian parents understand the differences and work toward the right goals in their parenting.
Check out 5 Ways to Support TLP.
Listen to the following episodes on Apple Podcasts by clicking the titles.
"Friends" (episode 164)
"Should You Consider Homeschooling this Fall? | Scott and Becky Aniol Interview" (episode 82)
Click here for our free Parenting Course!
Click here for Today's Episode Notes and Transcript.
Like us on Facebook.
Follow us on Twitter.
Follow AMBrewster on Twitter.
Follow us on Pinterest.
Subscribe on YouTube.
Need some help? Write to us at [email protected].