TLP 291: Parenting Angry Children, Part 5 | how to help our kids with their slander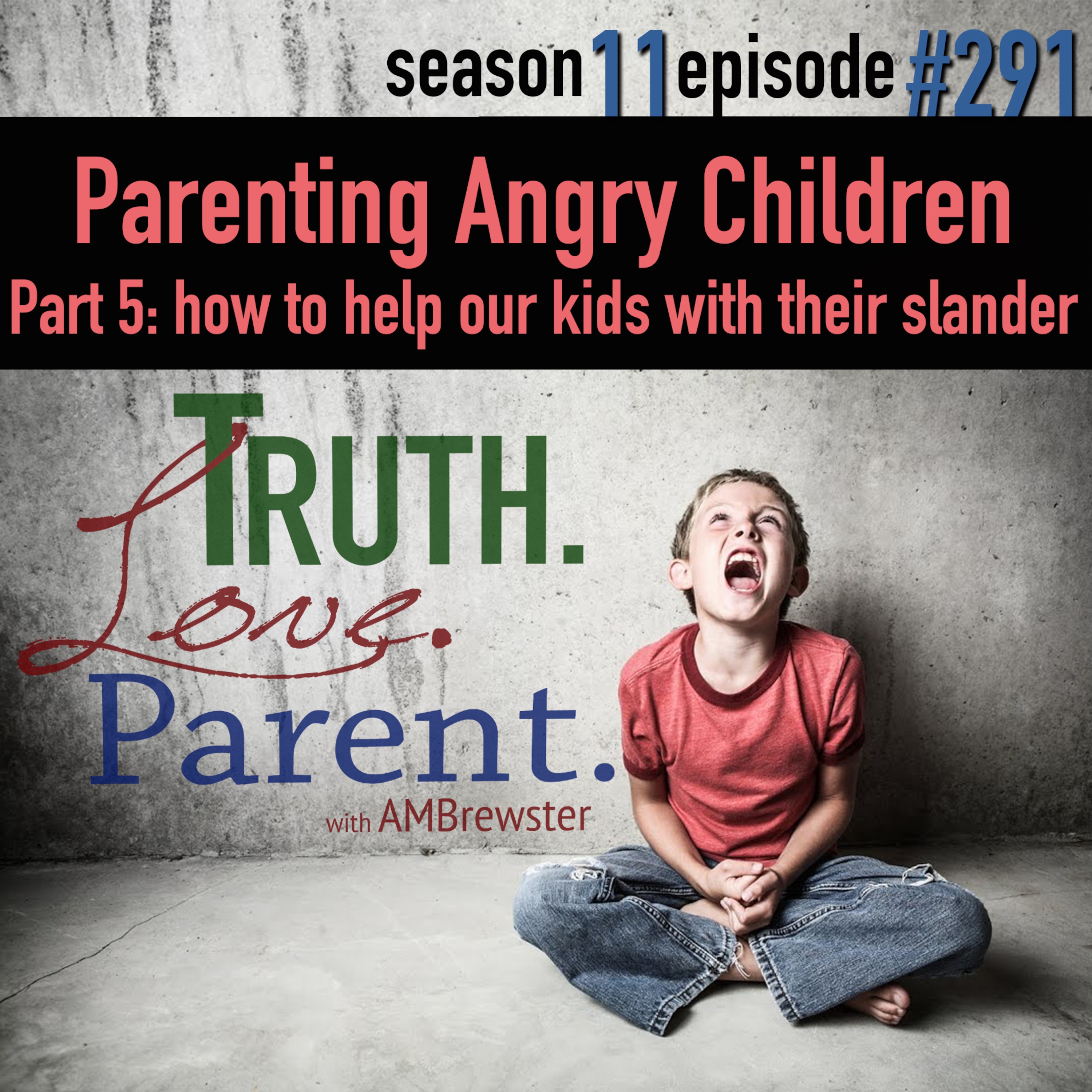 Does your child lie about people she's mad at? Is she always cutting down her enemies? Join AMBrewster as he looks at the biblical definition of slander and helps Christian parents lead their angry children to Truth.
Check out 5 Ways to Support TLP.
Listen to the following episodes on Apple Podcasts by clicking the titles.
"Tackling Tattling" (episode 93)
"The Communication House" (episode 38)
Click here for our free Parenting Course!
Click here for Today's Episode Notes and Transcript.
Like us on Facebook.
Follow us on Twitter.
Follow AMBrewster on Twitter.
Follow us on Pinterest.
Subscribe on YouTube.
Need some help? Write to us at [email protected].