TLP 351: Linguistic Theft | Hillary Morgan Ferrer Interview, Part 2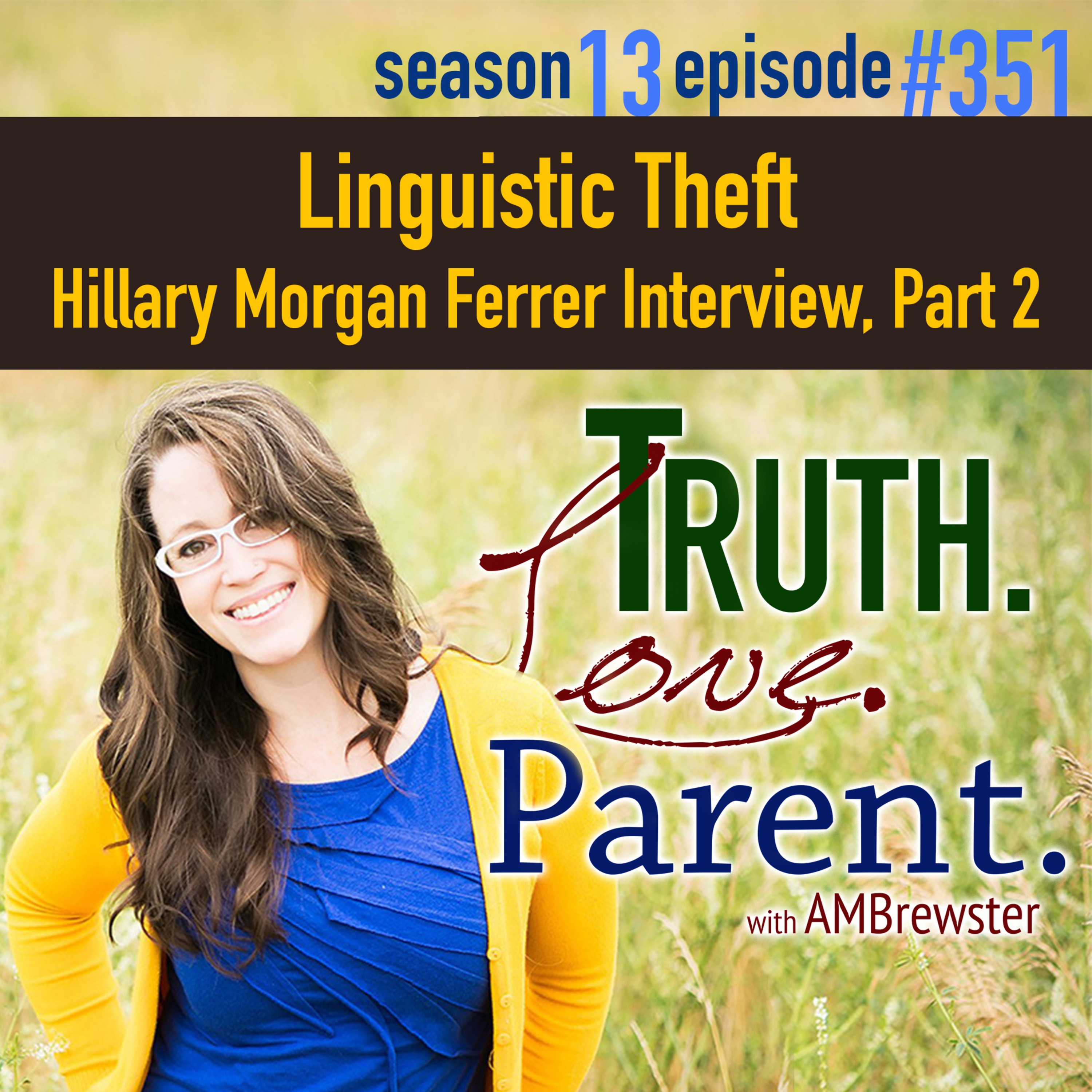 Today Hillary Ferrer and AMBrewster discuss Mama Bear Apologetics and the world's never ceasing attempts to steal your vocabulary.
Check out theMama Bear Apologeticswebsite.
Learn more about the Mama Bearshere.
Life MBA onFacebook.
Follow MBA onInstagram.
Follow MBA onTwitter.
@HillaryMFerrer
Check out5 Ways to Support TLP.
Click here for a chance to win a copy of "Mama Bear Apologetics: empowering your kids to challenge cultural lies."
If you're part of the TLP Family,click here to see our podcast episodes about Family Communication.
Clickherefor our free Parenting Course!
Like us onFacebook.
Follow us onTwitter.
FollowAMBrewster on Twitter.
Follow us onPinterest.
Subscribe onYouTube.
Need some help? Write to us at[email protected].