TLP 353: Speak Like God | Al Mohler, Humpty Dumpty, Aliens, & Your Family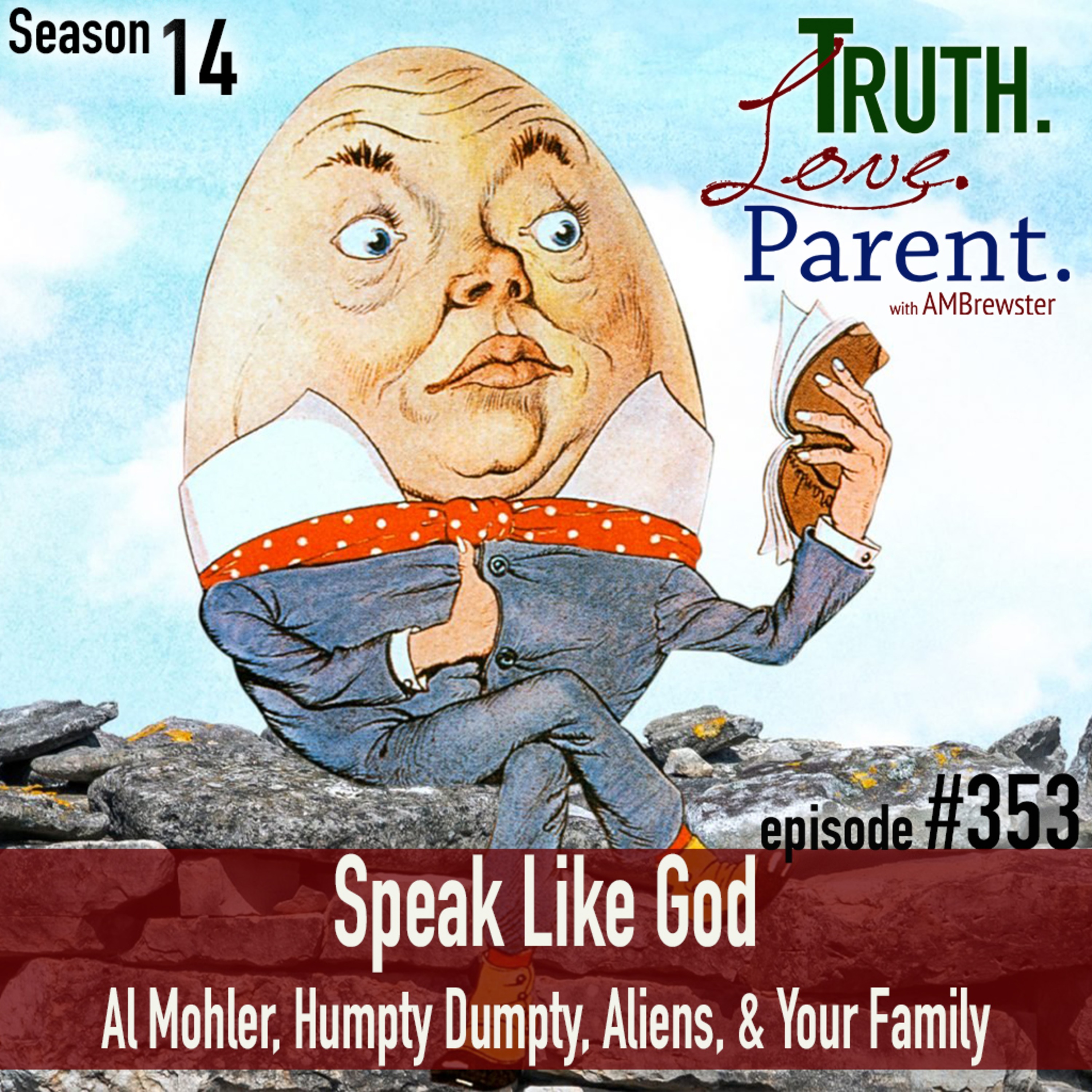 What could Humpty Dumpty, Aliens, and Al Mohler have to do with your family communication? Join AMBrewster as he unravels the complicated reality that how we talk controls what we believe and helps Christian parents understand the significant impact the redefinition of words is having on our families.
Read "Humpty Dumpty, Alice in Wonderland, and the Masters Who Control the Language"
Check out 5 Ways to Support TLP.
Click here for our free Parenting Course!
Click here for Today's Episode Notes and Transcript.
Like us on Facebook.
Follow us on Instagram.
Follow us on Twitter.
Follow AMBrewster on Twitter.
Pin us on Pinterest.
Subscribe to us on YouTube.
Need some help? Write to us at [email protected].