TLP 365: The Spiritual War in Your Home, Part 11 | how your family is to engage the world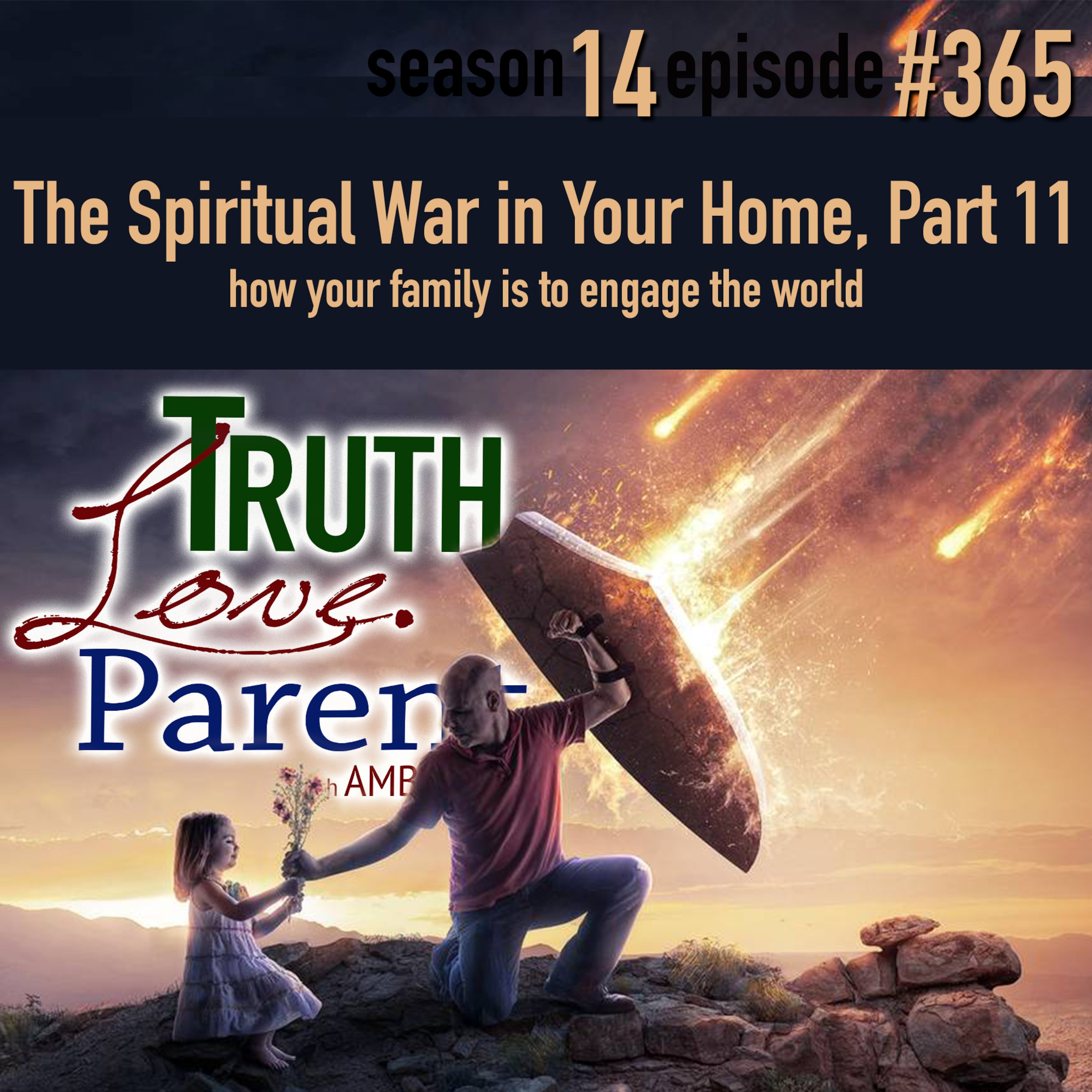 The World System pervades everything around us. How are our children supposed to interact with the World without being stained by it? Join AMBrewster as he helps Christians parents better understand how God would have us fend off the World's attacks.
Check out 5 Ways to Support TLP.
Discover the following episodes by clicking the titles or navigating to the episode in your app:
"Prepare Your Kids. Don't Protect Them" (episode 12)
"The Best Time to Prepare Your Kids" (episode 335)
"Good Picture, Bad Pictures" (episode 339)
"The Four Children" series (for TLP Family Members)
"Teach Your Children to Obey" series (starts in episode 138)
"Four Family Loves" series (starts in episode 128)
"Friends" series (starts in episode 164)
"Rearing a Servant" (episode 163)
Click here for our free Parenting Course!
Click here for Today's Episode Notes and Transcript.
Like us on Facebook.
Follow us on Instagram.
Follow us on Twitter.
Follow AMBrewster on Twitter.
Pin us on Pinterest.
Subscribe to us on YouTube.
Need some help? Write to us at [email protected].