TLP 38: The Communication House | God's plan for family talk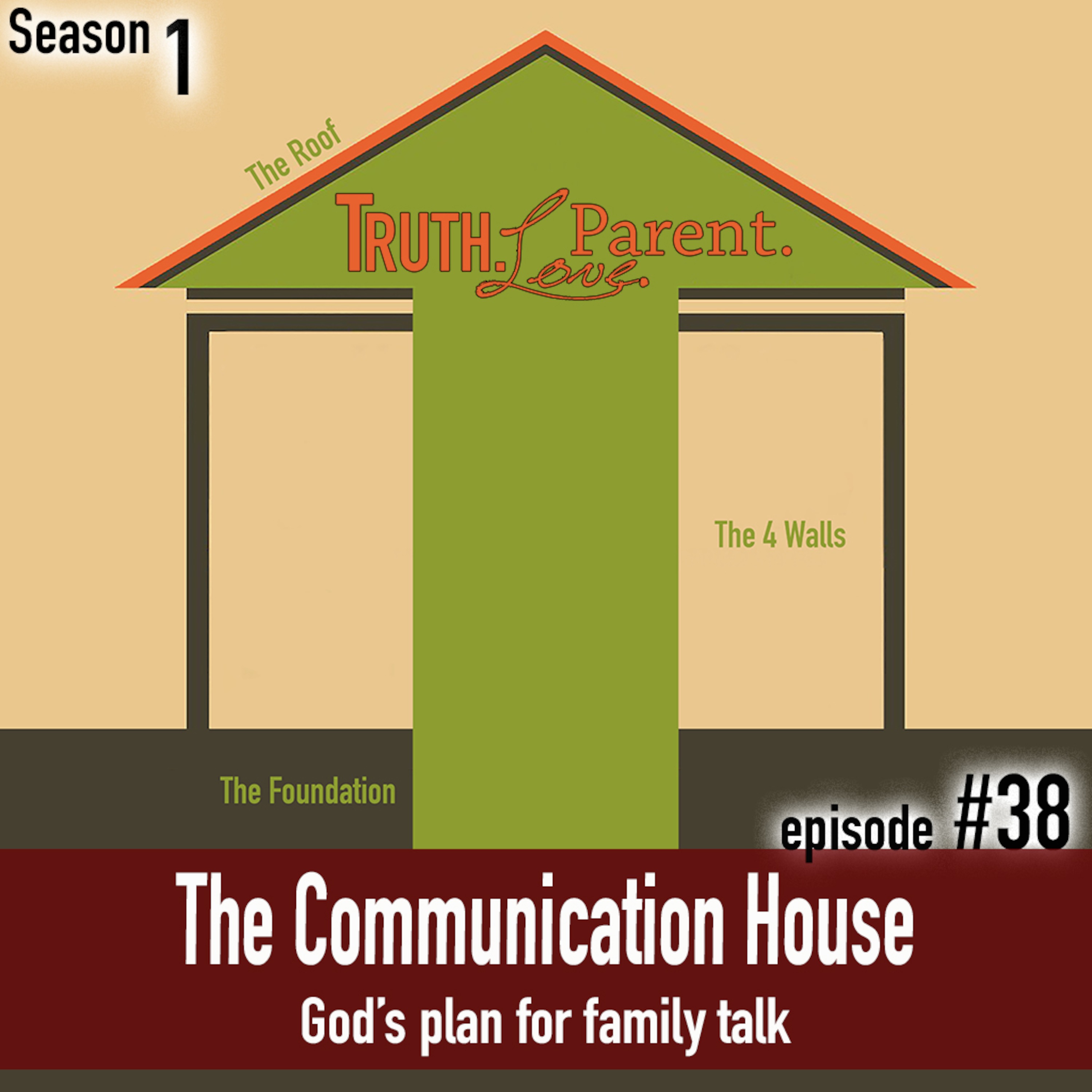 Communication is one of the top three causes of family strife. Join AMBrewster as he discusses how your family talk can glorify God today — learn the correct talk and correct the wrong talk.
Check out 5 Ways to Support TLP.
TLP Family members have access to The Communication House parenting tools.
Discover the following episodes by clicking the titles or navigating to the episode in your app:
"Valentines, Communism, and Communicating Biblically" (episode 29)
"When to Raise Your Voice: is yelling ever appropriate?" (episode 48)
"Five Ways Disagreeing Children are Valuable" (episode 50)
"How to Rightly Debate Your Child" (episode 51)
"Tackling Tattling | Jessica Mair Interview" (episode 93)
"Why Do Your Children Say What They Say?" (episode 96)
"Talking with Your Kids about God | Natasha Crain Interview" (episode 105)
"Speed Parenting | how to be an Ambassador Parent when there's no time" series (starts in episode 115)
"Why "Why" Is More Important Than "What" | asking the right questions to reveal the wrong heart" (episode 144)
"The War of Words | winning the war in family talk" (episode 148)
"How to Handle 'I don't know.'" (episode 155)
"Concrete Family Talk | avoiding misunderstanding; encouraging true understanding" (episode 156)
"Linguistic Theft | Hillary Morgan Ferrer Interview" (episode 351)
"Watch Your Language! | don't confuse your children's thinking" (episode 352)
"Speak Like God | Al Mohler, Humpty Dumpty, Aliens, & Your Family" (episode 353)
Click here for our free Parenting Course!
Click here for Today's Episode Notes and Transcript.
Like us on Facebook.
Follow us on Instagram.
Follow us on Twitter.
Follow AMBrewster on Twitter.
Pin us on Pinterest.
Subscribe to us on YouTube.
Need some help? Write to us at [email protected].