TLP 403: Teach Your Children to Discern by Teaching Them to Divide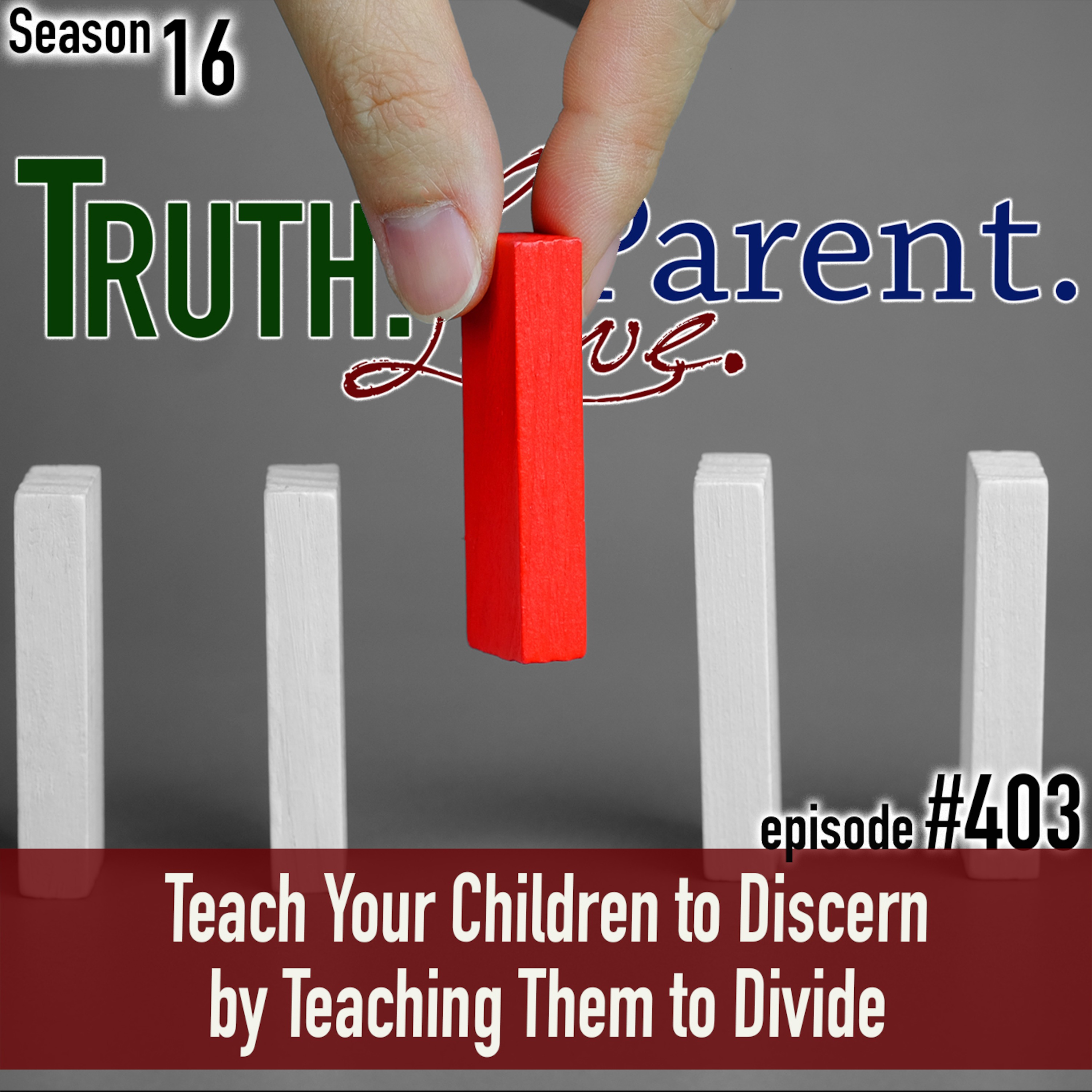 We all want our kids to be mature and discerning, but did you know that discernment requires us to divide? Join AMBrewster as he teaches Christian parents about an important doctrine that can save our families from much heartache.
Support TLP by becoming a TLP Friend!
Discover the following episodes by clicking the titles or navigating to the episode in your app:
"Friends" series
Click here for our free Parenting Course!
Click here for Today's Episode Notes and Transcript.
Like us on Facebook.
Follow us on Instagram.
Follow us on Twitter.
Follow AMBrewster on Parler.
Follow AMBrewster on Twitter.
Pin us on Pinterest.
Subscribe to us on YouTube.
Need some help? Write to us at [email protected].